Little League: Review of the TeamFight Tactics
BEGINNERS GUIDE TO THE TEAMFIGHT TACTICS
The new mode in the League that is almost close to the calling the new IP of the Riot Games – Teamfight Tactics.
It is a common thing to create a popular genre game and go to the top with it vying with Valve. To be honest, this is the only thing Riot Games does in the past ten years. Will they succeed this time? I am sure that they will.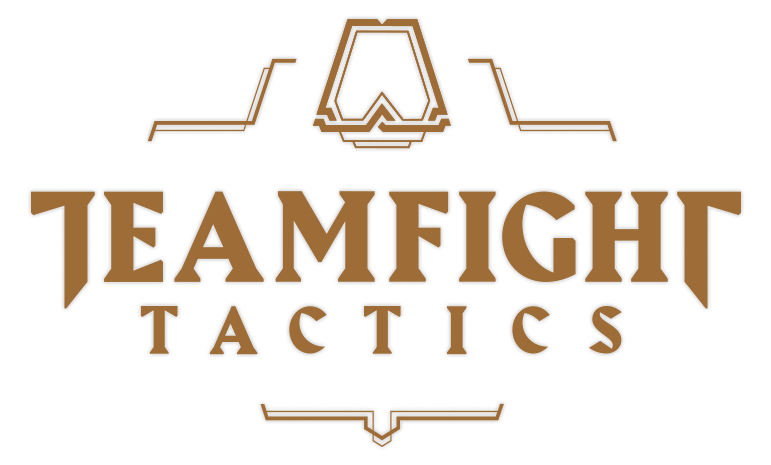 I stand in the queue of PBE-server for two hours to have a chance to try the Teamfight Tactics, but the result is totally worth waiting.
This is a new genre that even doesn't have a name yet, but the popularity of these games are incredible. The very idea of these games is simple – you put units in the field and they fighting against an opponent, if you win you will deal some damage (depends on your figures that stayed alive) and if you lose you will be damaged. Sounds simple! But between struggles, you can upgrade these units, buy new figures, increase your Little Legend level to gain an ability to put even more units on the board and much much more.
THE BASICS OF THE TEAMFIGHT TACTICS
If you are already know how basic Auto Chess mechanic works you could freely skip this part :).
One of the greatest things in the design of games made by Riot – is the simple interface where the user could understand all necessary data on the visual level. Teamfight Tactics is fully following this simple logic: the user interface is understandable on the intuitive level.
On the left panel, you could see your team composition by roles and race. In Teamfight Tactics as in other games of this genre, the lore is affecting the game, you could combine various classes or origins to receive an additional bonus and the mechanics of these interactions is the very thing that made Auto Chess so popular. League has 144 champions and their number is only growing, so TFT has a lot of champions that might be added to. Right now there are 50 figures. Each champion has the next characteristics:
Class;
Origin;
Ability;
Level;
Items;
Health and Mana.
The very process of fighting might look a bit chaotic but after a short time, you will see all the abilities and receive a skill to watch for your health left and the gold. So do not worry if you still do not understand what happens at the battlefield.
Well, it is time to speak about these characteristics in TFT.
TEAMFIGHT TACTICS: CLASSES AND ORIGINS
Every unit here has its own Class and Origin. They work in a similar way – if you stack a few units with the same classes and origins they will receive additional buffs. This is the core mechanic of the game, which you need to understand to achieve success in the Teamfight Tactics, and this is what makes this game so interesting. So many combinations and this is without taking items into account. Remember that each unit has its own Class and Origin and that greatly expands the list of available combinations.
Teamfight Tactics Origins:
Teamfight Tactics Classes:
TEAMFIGHT TACTICS: ABILITIES AND ITEMS
Each champion has an active or passive ability from the League that is used when he reaches 100 mana. And that is where the fun begins.
According to the Riot Games, they will change champions or their abilities every season (the season will last 3-4 month) to make the game more interesting and to keep the interest to the game at the highest level. Knowing that Riot Games is an enormous company I do not fear about balance problems, everything will be at the greatest level. If Teamfight Tactics will be a successful game then I believe that Riots will create separate PBE servers to adjust balancing questions before every season.
Items as champions were taken from the League itself, but you could see a few new or forgotten (deleted) ones. Long story short – there are eight base items that just increasing the base stats of a champion and 36 combinations of them, that besides direct stat boosting will give additional active and passive abilities. Most of them the professional League players could make intuitively, but for the rest, you will need the next spreadsheet that contains every item.
Champions that you are obtaining from the carousel are always containing some item, but additional items could be received from the winning PvE rounds. All Items are stored on the bench, but if you will give an item to a champion you could receive it back only by selling the very champion. Combine items with caution, you cannot split an upgraded item, so you need to learn the next table:
The wrong combination could totally ruin a match, so if you are interested in climbing the Teamfight Tactics ranked ladder you need to learn all 36 items. You could learn them all in the games, but if you are interested in TFT boosting, you'd better visit official wiki and remember all the combinations and the effects they are granting.
THE NEW FEATURES OF THE TEAMFIGHT TACTICS: CAROUSEL AND LITTLE LEGENDS
All the features above are well known to the fans of this genre, but Riot Games would be not themselves if they will not add innovative new features. These two features are carousel and Little Legends.
Carousel is a comeback mechanic that was developed to give a chance to players who was not so blessed with RNG. Everyone, from the last place to the first will have an opportunity to claim a free champion with an item. So every player decides which hero or item he needs to become stronger and climb from the last place.
Little Legends are beautiful companions that providing additional buffs and bonuses to you, so you everyone will find the best one, that fits the most to their playstyle. In the future, you will be able to upgrade your Little companions to increase their potential and buffs, so take care of your little fellow! Between matches, they will be able to dance, cheering you up, and do many other animations.
JOIN OUR PROMO NEWSLETTER